(September 2015)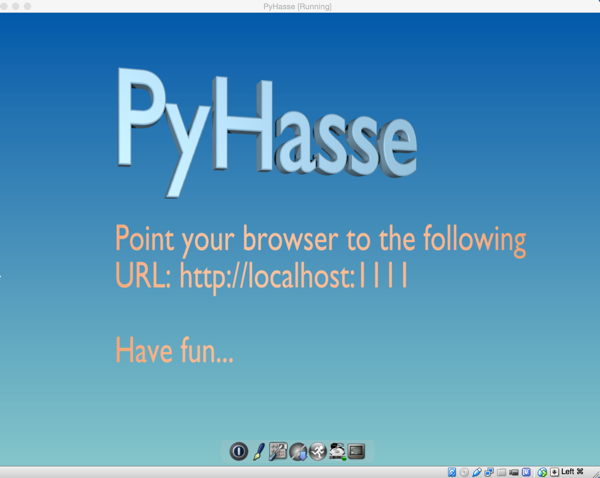 The »PyHasse« toolbox can be installed on your computer using »VirtualBox«. In contrast to the online version there are no restrictions.
Some notes on installation and use are given.
Software and information about »VirtualBox« are available at https://www.virtualbox.org
Second step: download the file »pyhasse.ova (100 MB)«
Unzip and import the file (menu: File > Appliance import ...)
Check the configuration:

Memory of the virtual maschine:
Support of USB-Ports, not needed:
Now start the »Virtual Box«...

Minmize the window of the VirtualBox (see also the first image of this blog entry) and open the following URL in your browser:
your PyHasse-Team